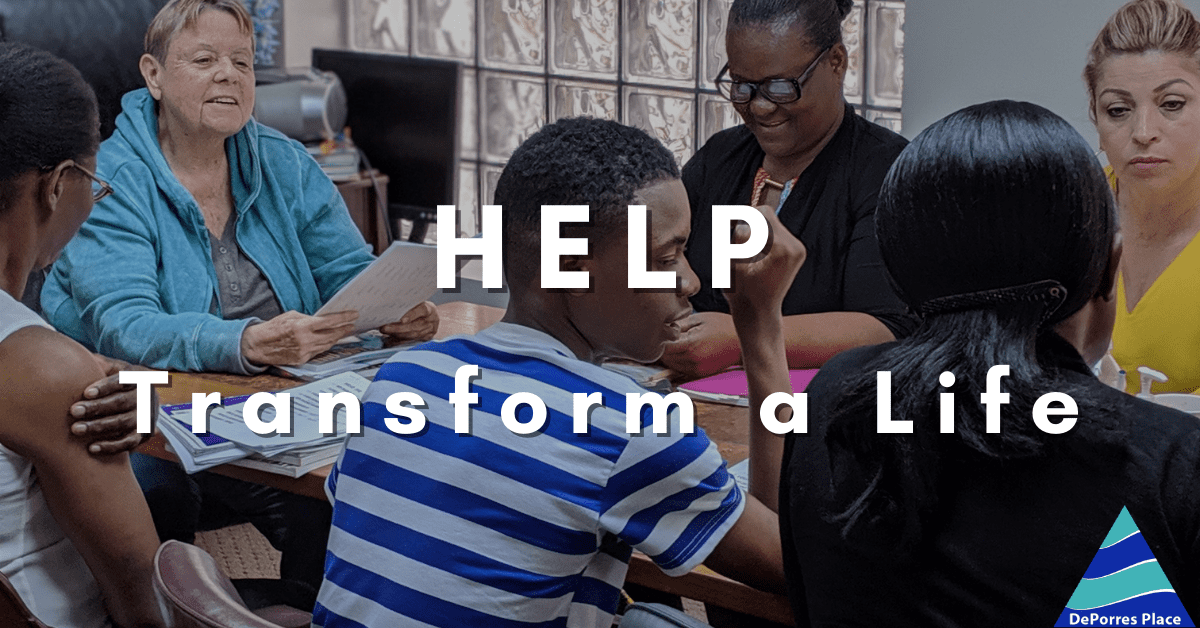 DePorres P.L.A.C.E., Inc.
ADULT LITERACY CENTER
DePorres Place teaches reading, writing and spoken English language skills to adults over the age of 18  who are reading below eighth grade level.
DePorres Place offers classes in basic adult literacy  (reading and writing) and English for speakers of other languages (ESOL). Students meet with a volunteer tutor twice or once a week, tutored either one-to-one or  in small group classes.
ONE IN SEVEN PEOPLE WHO LIVE IN PALM BEACH COUNTY, FLORIDA CANNOT READ OR WRITE AT A THIRD GRADE LEVEL
 
Deporres Place focuses on strengthening communities with literacy programs that teach, connect, and encourage. But we can't do it alone!  
DePorres Place provides one-to-one tutoring and small group classes for adults who are learning to read, write, and/or speak English. We also offer GED and Citizenship preparation programs. New students must register and take a placement test.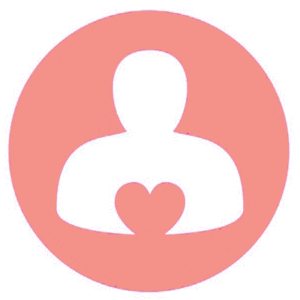 VOLUNTEER
How exciting it is to meet new people and form new relationships. Volunteering reduces stress, boosts our self-esteem and makes us feel good about making a difference!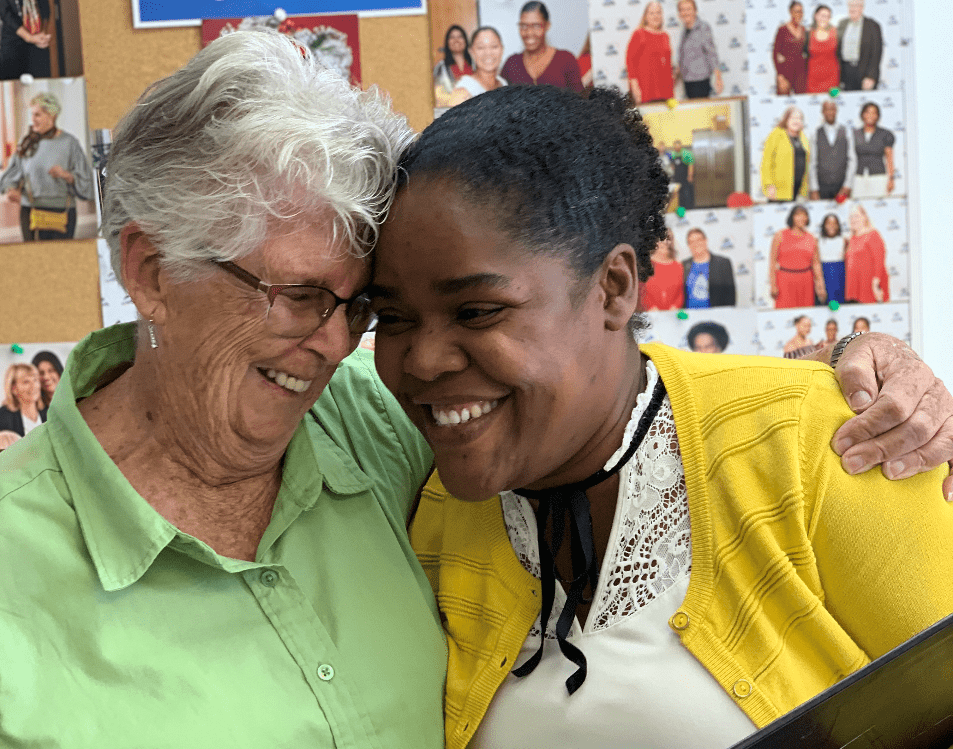 (Left) Sister Anne Monahan and student, Renee Cadet. Renee studied English at DePorres for two years, and then became one of our Next Step Interns via a program funded by a grant from the Jewish Women's Foundation.
Renee worked in our offices while developing her resume and Linked In account, learning to use MS Office programs, and documenting her experience for use in her job search.
Renee also passed the entrance exam for college, while interning, and registered for her first class at Palm Beach State College.
Renee is the mother of two young sons, and her bond with her tutor, Sister Anne, is a beautiful testament to the power of mentoring.
David Burney(left) was born in West Palm Beach, and had a rough start in life due to family instability.
He was raised by his grandparents, but their attention was often focused on his sister, who had a serious illness. He struggled in school and was never formally diagnosed with a learning disability or given any additional resources for learning to read.
He came to DePorres Place in 2018, after having made a career as a groundskeeper for the City. He had purchased a home with his wife and they raised two children, one of whom was leaving for his first semester of college in 2018. David said, "Now it's my turn. I want to learn to read better, and get my GED." He applied himself to his studies with the great determination, and we kept getting good reports of his progress from his tutor, Clare Wilson. Recently, she gave us a short essay that David had written entitled, "My Favorite Holiday." This essay is something that would have been impossible two years ago, and it shows his positive attitude as well as his writing skills.
We are very proud of David Burney and we look forward to his future progress toward his goal.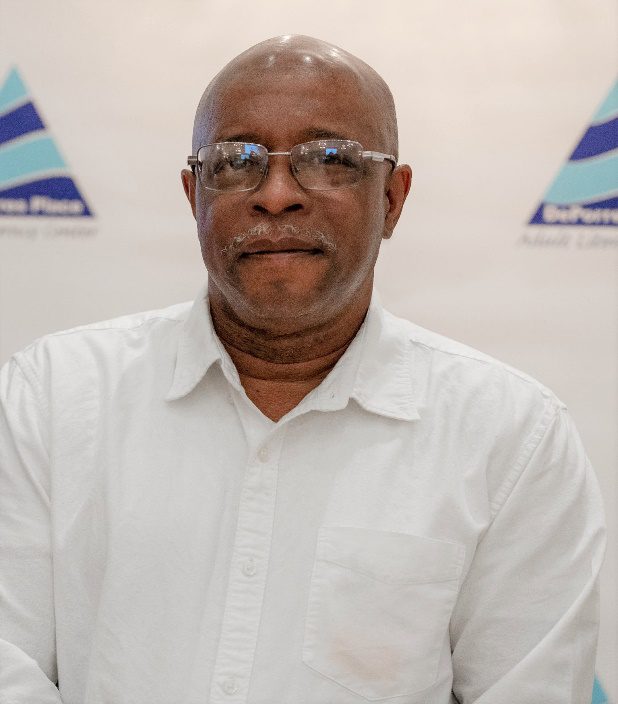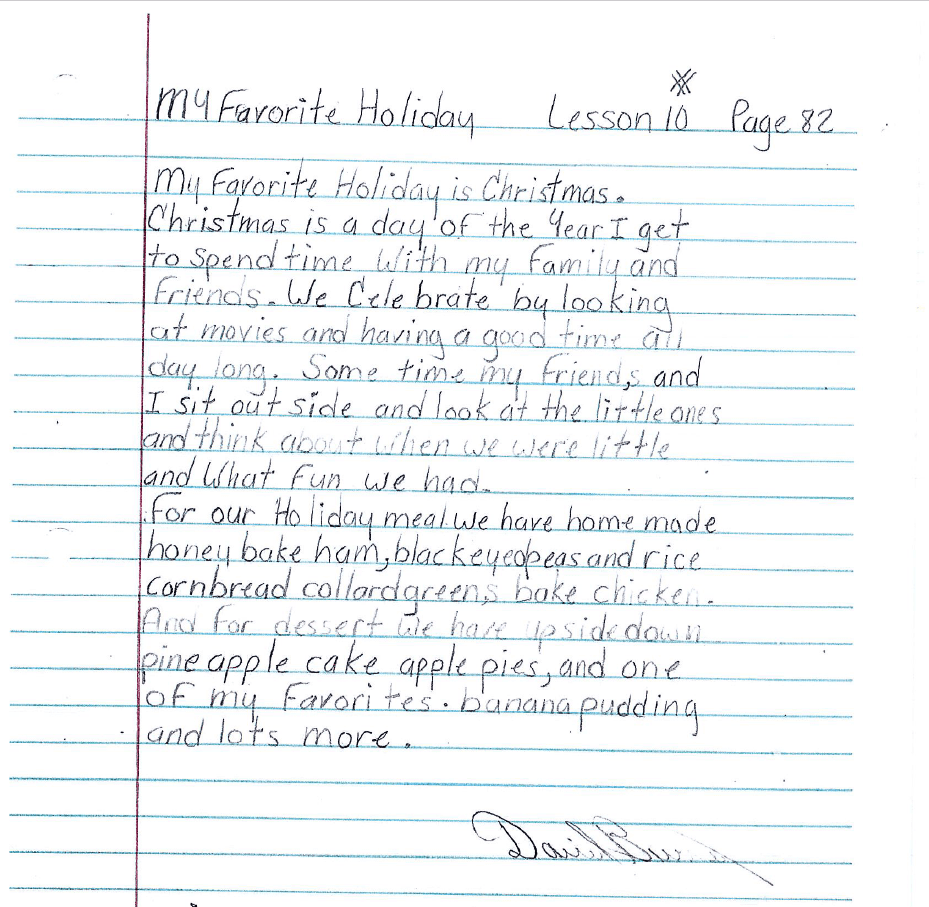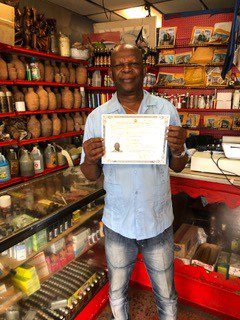 Luckner Rouzard (right) left school as a very young boy in Haiti, in order to work and help support his family. When his siblings became adults, he came to the U.S. and managed to open a small shop in the Northwood neighborhood of West Palm Beach, despite the fact that he couldn't yet read and write. He came to DePorres Place in 2015 and was matched with a tutor, Philip Verruto who is a retired corporate executive. They began working together, and before long, Luckner could write his name, read short passages, and decipher new words. Fast forward to 2020: Luckner is now using a laptop computer regularly in his business, and reading the news online regularly. The bond that has grown between Luckner and his tutor remains strong, and in 2020, Luckner became a citizen of the United States. We are so proud of Luckner's accomplishments, and so grateful to Philip for his devotion to helping Luckner meet his goals.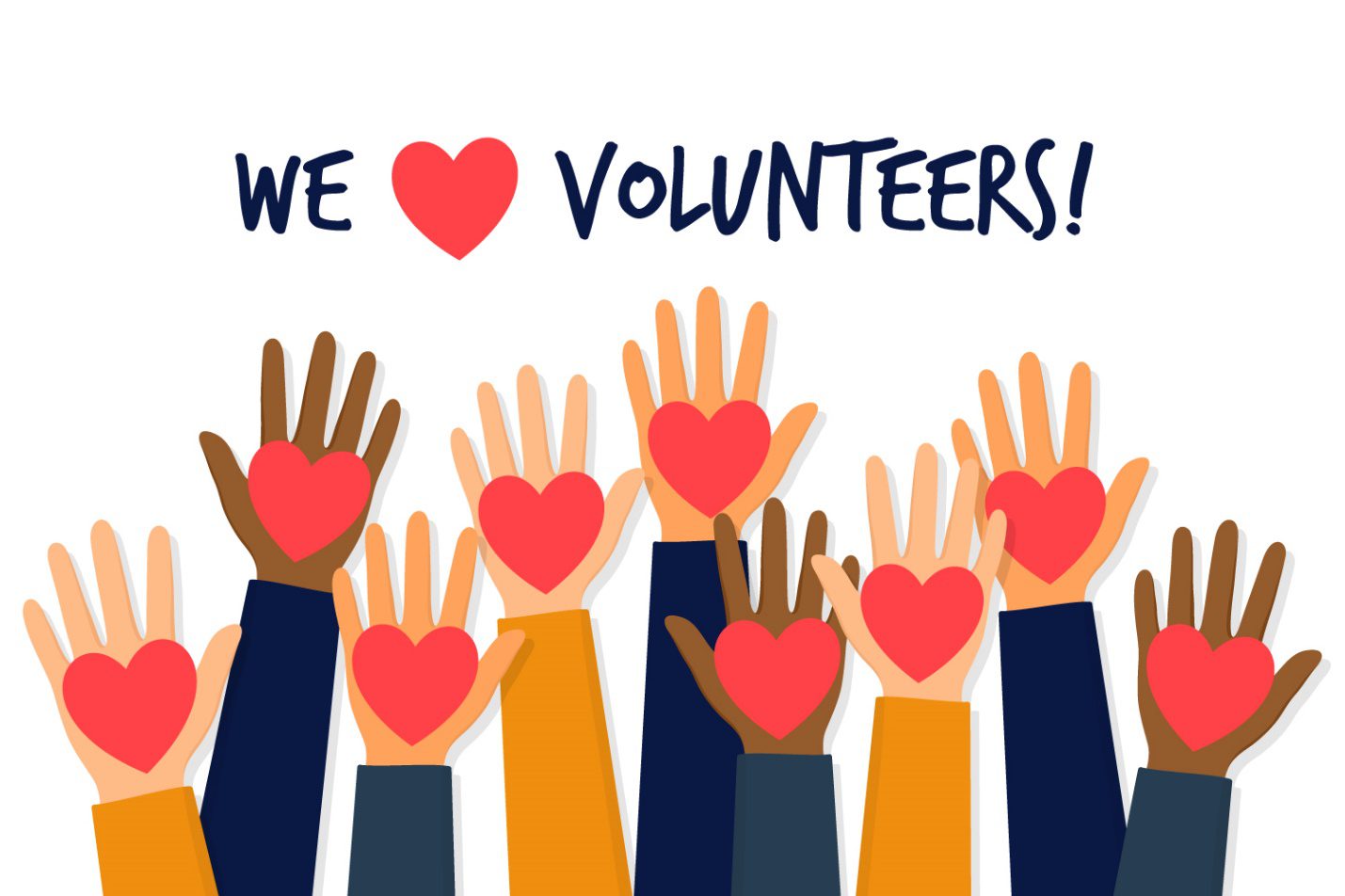 Volunteers Needed to Share Their Talents
DePorres Place Adult Literacy Center is in need of volunteers to help with administrative and communications tasks. Public awareness of DePorres' mission is critical to our continued success, and we need your expertise in areas such as donor recognition, marketing, organization, and social media.
Volunteers may write thank-you notes, serve on a committee, or help with fundraising events. If you have a little time or a lot of time to give, we need you!
Hours are 9am-8pm, Monday-Thursday
VOLUNTEER DePorres Place has been helping adults learn to read, write and speak English for more than 26 years. If you would like more information, please call us at 561-863-5778,
or send an e-mail to Info@deporresplace.org
DePorres Place is a non-profit organization sponsored by the Adrian Dominican Sisters, and is a member of the Dominican Rea Literacy Corporation.
Have Questions? Contact Us Below!